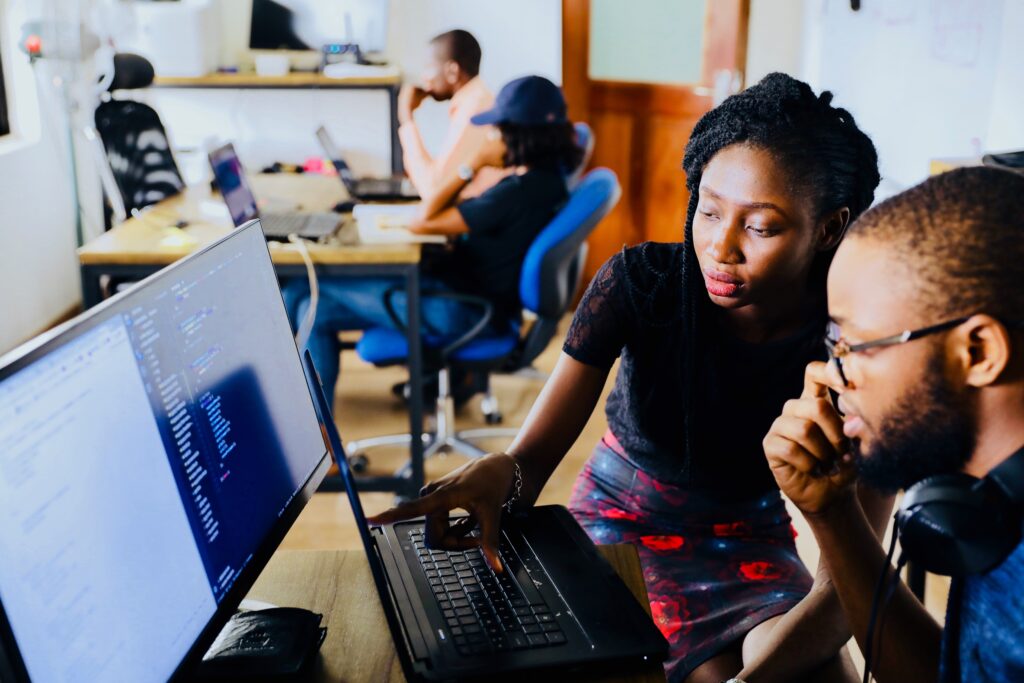 It can be argued that writing a dissertation may be one of the most challenging cognitive tasks you'll ever undertake. Many equate it to writing a book – but completing a dissertation goes beyond that.
A better comparison: writing a dissertation is really writing an extremely well-researched and developed book with points you'll have to defend with very smart people when you're finished.
Like any other highly complicated task, it's prudent to seek support with your dissertation. That's where a Ph.D. coach comes in. This person will serve as a powerful ally to help propel you forward and move you past common stumbling blocks like procrastination (which can be beneficial, believe it or not) and imposter syndrome.
Here are a few questions to ask yourself when deciding whether to work with a particular dissertation coach:
After having an introductory conversation together about your doctoral project and the coach's services, do you have a sense that you can work well together?
While this may seem like a basic question, it can't be overstated. Just like any other significant person in your life, your Ph.D. coach must compliment your communicative and collaborative approach. There must be a core level of camaraderie and respect between you that's apparent from the start. (The dissertation process is difficult enough; you don't need additional stress from a coaching relationship that doesn't function well.)
Did the initial conversation flow well? Did the coach listen to you deeply and understand where your challenges lie? What ideas did the coach have about possible ways to move forward? Go with your instincts on this one: if you don't feel someone clicks with you, don't force it; just move on.
What is the success rate of your dissertation coach?
A crucial question to keep in mind: does your prospective coach get Ph.D. students back on track and to the finish line? A strong record of successful clients speaks for itself. How many have made it to defense and passed?
Most academic coaches are happy to share testimonials from previous students they've worked with. The dissertation process has one desired outcome: a Ph.D. at the end of it. Can your new dissertation coach deliver?
Has your dissertation coach written a dissertation, served as a faculty member or administrator within a reputable program, mentored students, served on a committee?
Writing a dissertation is a process like no other. Only those who have undergone this substantial academic task and supported others through the process truly understand the nuances and stressors. Your ideal coach should know the ins-and-outs related to productivity, program requirements, dissertation development and organization, study design, committee navigation, proven presentation techniques and even common thesis defense questions.
When you're initially vetting coaches, ask about their particular dissertation process. What did they learn from the experience? What do they want to impart to you? What would they do differently that they know now?
What is your dissertation coach's understanding of your chosen topic? 
At the least, your coach should understand your choice of topic. Ideally, he or she is excited about your subject matter. This will be an academic deep dive like no other. When both of you are enthusiastic, it helps fuel the process.
Most coaches specialize in either qualitative or quantitative research methods. Find a Ph.D. coach who specializes in the type of research you'll be doing.
Can my dissertation coach help refine my topic, problem, key research questions and design?
Choosing a Ph.D. coach early on in the process is smart for this reason: a good coach will help shape and hone your topic and proposal for optimum success. Along with finding a topic you're truly passionate about, it's equally important to be clear about the practical and logistical requirements of your project so you can move smoothly through the process.
As a side-note, here are key things to consider when choosing your research topic: According to Harvard University, a good dissertation topic should be "…one that will allow you to produce a professional polished piece of work within a limited amount of time and with a limited amount of cost" as well as "…a work that makes an original contribution to the field, but by no means striving to be the definitive word on the subject."
Does my Ph.D. coach use a standardized or individualized approach?
Dissertation help comes in various forms. Some coaches use a distinct sequential method or model of their own creation while others craft a structure based solely on the student's particular needs. Both styles have their benefits and drawbacks. What method best serves you? Ask detailed questions about your potential coach's techniques.
What if my dissertation is a rocky road? 
Working through your dissertation is not a fool-proof, linear process. Research can hit roadblocks, committee members will have varied feedback, committee politics can be at play. Hurdles will happen. A good dissertation coach uses multiple strategies to help you move past disappointment and continue to completion.
Ready to finish your dissertation once and for all? The gratification is incredible. I know because completing my dissertation changed my life, even amongst the challenges. I've worked as an administrator and faculty member in higher education around the world. Now I'm a dissertation completion coach so I can share my specialized skills and get you to the finish line.
Reach out to me. I offer a free consultation. Together, we'll address any stumbling blocks and get you on track to graduate.