You may have imagined that completing your doctorate would be a straightforward, sequential process that would look something like this:  Enter the program, take courses, do research, write and graduate.  However, given the complications involved in doctoral level research and the probable reality of life changing events over four or more years, there's a good chance that your experience hasn't gone completely to plan.  
That's where I come in!  Save time, energy and money by leveraging my dissertation coaching expertise.
For many grad students, the dissertation process causes anxiety, anguish and drags on for years – or is never finished. Working with an effective dissertation coach (me!) can greatly reduce the amount of time it takes to complete your degree, allowing you to move forward with your life sooner.
I understand the process of completing a masters or doctoral project intimately. I've  gone through it myself – yes, while raising a family and working full-time – and understand the challenges. I've  worked with both domestic and international students and have developed specific strategies for completing each phase of the project efficiently.
For most graduate students, there's a psychological component to the completion of the dissertation that's equally important. Completing a dissertation is a complex process that elicits a wide array of potential impasses.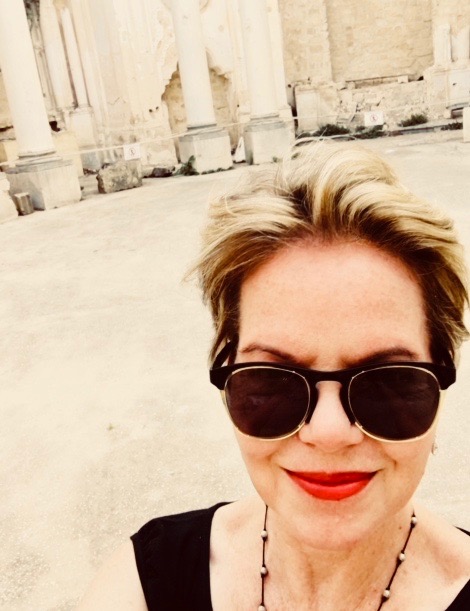 ​I'm trained to support students on this journey to completion and offer emotional support that goes beyond academics.
Why Dissertation Complete Coaching is unique:
Think of me, your Dissertation Complete coach,  as a strategic, collaborative partner who guides you in the process of developing and completing your doctoral dissertation or masters thesis. I provide advising and feedback on dissertation topic selection, research design and implementation, literature review development, analysis, defence preparation, writing development and content. Quite painlessly.  
Extensive experience with students from around the globe and equipped to work with the unique needs of international students and second language learners.
There to keep you on track and accountable – to meet your goals. I work with you to set concrete and manageable project targets. We assess and refine these continually as needed.
Help you address any self-defeating blockages that may be getting in the way of progress, including unhealthy lifestyle habits, anxiety, and (of course) procrastination.
Work with you to structure your time (by understanding your particular needs and schedule) so the process becomes manageable – and even enjoyable! My expertise is in complex project management and I will help you maximize your strengths in order to make progress.  
Provide a skilled and creative sounding board for your ideas, making sure that only the best ideas make it to paper.
As your coach, I will help you get on track and finish your dissertation with confidence.
I have successfully worked with many students around the globe – just like you – manage and successfully finish their projects and graduate. 
My work and research has focused on international collaborative projects in higher education, educational program development, writing development and language acquisition. I use a dynamic, positive and brain-based coaching approach to help students develop new strategies and implement change. I completed her doctoral, masters and undergraduate degrees at Columbia University in New York, the University of British Columbia and Tilburg University in The Netherlands.   
For the past two decades, I've mentored students and colleagues as a faculty member and administrator at universities and colleges in Canada, Singapore, Japan and the United Arab Emirates. I've trained on innovative coaching methods with the Mentor Coach organization, based in the United States.
Book a complimentary session to discuss your project and find out how I can help. Graduation is within reach and I will help you get there.
"After recovering from an illness, I needed help jumpstarting my daily writing routine when I fell out of practice. I reached out to Dr. Weston and we worked together to develop a plan to improve my writing discipline. We discussed writing strategies during our sessions, but more importantly we worked on how to incorporate my scholarship into my everyday life."
"Writing is a living practice, meaning that we must consider it essential to our intellectual lives.  Dr. Weston showed genuine interest in my project and asked insightful questions on the research, often opening up new venues for exploration. I immediately noticed in short time that my productivity increased and I am confident that I will complete this draft in no time. If you require support in finishing your project, I strongly recommend working with Cara."
Jason W., York University
I'M HERE TO HELP YOU MAKE IT ACROSS THE FINISH LINE. Book a complimentary session to discuss your project and find out how I can help.