Professional Academic Editing Services
As is often said: quality writing is in the editing. It is through an effective, thorough revision process that your dissertation is fully formed.
At Dissertation Complete Coaching and Editing Services, we work with students in North America and internationally to make their writing shine! Our focus is academic editing, which includes dissertations, theses, journal articles, book chapters and essays.  
A seasoned academic editor is a critical member of your academic writing team. They can help sharpen throughlines, ensure accuracy and consistency, tighten ideas and create greater flow. As a doctoral or masters student, you might feel lost in a sea of your own words and completely overwhelmed. Writing a dissertation is a huge undertaking! A dissertation may be the most complex and extensive piece of writing you will ever complete and you want it to be good. A specialized academic editor will help you get to that elusive finish line with a thesis you're proud of.
Your Dissertation Deserves a Professional Editor! 
A professional academic editor can bring your thesis from draft form to being a clear, concise piece of finished work.
Dissertation Complete Coaching provides clients with a highly experienced team of professional dissertation editors. All of our academic editors have completed graduate school and have years of professional editing experience. Even after they complete your dissertation project, our editors are available for further explanation of edits or follow-up questions. 
Our goal is to support you through to the finish line by helping you put together a quality dissertation that exceeds the graduation requirements of your program – and your own expectations.  
Do you need a developmental editor or Copy editor for your academic project?
At Dissertation Complete Coaching and Editing Services, we provide two levels of editing: developmental editing and copy editing. The type of editing we employ for your dissertation depends on the current state of your dissertation draft. If you're unsure about the level of editing you require, we can make a recommendation after having a look at your draft.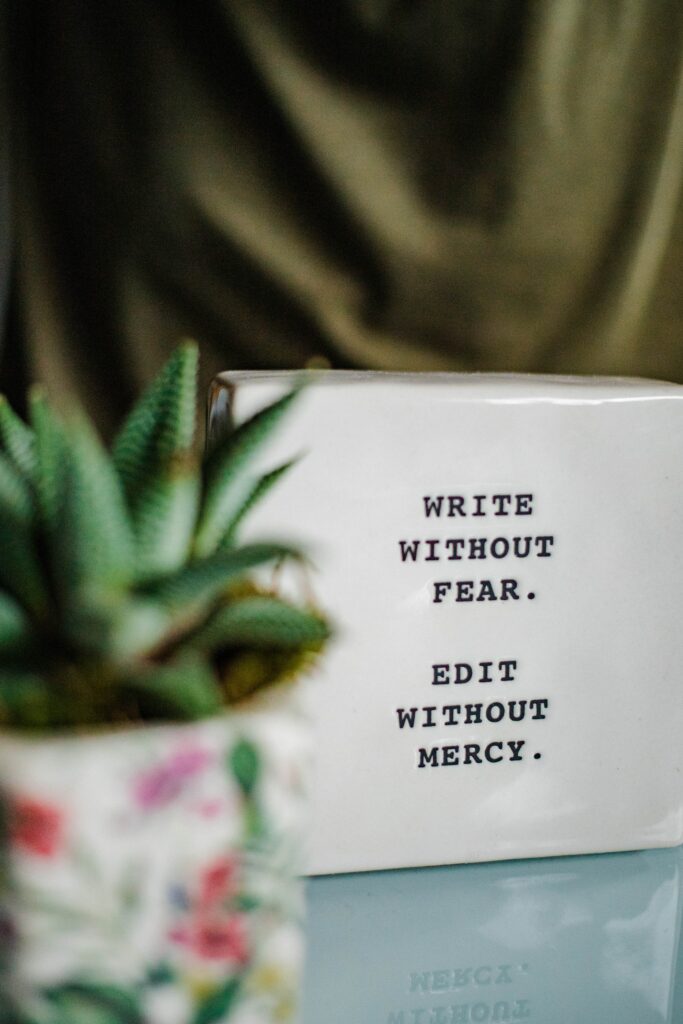 ​Our team of professional academic editors is dedicated to providing exceptional support to students on their dissertation journey. 
THE DIFFERENCE BETWEEN A DEVELOPMENTAL EDITOR AND COPY EDITOR
What does a developmental editor do?  
Through a close reading of your draft, a developmental editor will point out weak or unsupported arguments and ideas that need clarification, and will make suggestions for restructuring the text. The focus is on tightening the overall organization and structure, and ensuring arguments are made clearly and convincingly. 
A developmental editor provides critical, big-picture editing of your content, addressing:
consistency/style

organization/structure

throughline support and strength of argument

logical inconsistencies

flow, transition and coherence

 

 
What does a copy editor do?
A copy editor is a good choice if you're in a solid place with your dissertation but need an objective reader who will address errors you may otherwise miss. Our copy editors improve your writing at the paragraph and sentence level by addressing:
formatting

wordiness

redundancies

verb tense and punctuation errors

unclear phrasing

issues with style and syntax

incorrect citations

tables and figures

grammar and spelling mistakes   
                                       THE PROCESS OF WORKING WITH AN EDITOR
What type of feedback will I receive from a developmental or copy editor?
You will receive a revised draft with in-text edits on the manuscript using Track Changes in Microsoft Word. Any larger organizational or structural suggestions will be added to the margin of the document. (Ask to see a sample of our completed editing work.) 
When is the best time in the dissertation process to hire a developmental or copy editor? 
You can choose to work with one of our developmental or copy editors at different phases of your project. Some students work with one of our editors chapter by chapter. Others work with an editor after the initial proposal is complete or even at the end of the dissertation process – after the full draft is written. 
What is the turnaround time – in terms of completion? 
The time required to complete your editing project is determined by the manuscript length, level of editing required and amount of advance notice you can provide. Usually, editing of proposals can be completed within 7 – 10 days. Complete dissertation drafts require approximately 2 – 3 weeks to edit. 
We strive to provide efficient turnaround times. We can generally accommodate tight deadlines at additional cost. Contact us for a time and cost estimate. We will make a recommendation regarding the level of editing needed free of charge. 
What is the cost of working with a developmental or copy editor?
Contact us and we'll discuss the cost based on the scope and needs of your dissertation. We offer reasonable and competitive rates. Cost is usually calculated per word (based on the total number of words in the document) and usually ranges from .06 – .07 cents per word.  
I'm interested in moving forward with editing. What are the next steps?
Send us a message using our contact form and let us know you would like more information regarding editing. We will then respond and ask you to send us your draft document. We can next provide an estimate of completion time and cost. Note that all correspondence is completely confidential and secure. 
Book a complimentary session to discuss your editing project and to find out how we can support you to the finish line. 
Graduation is within reach and we will help you get there.
"After recovering from an illness, I needed help jumpstarting my daily writing routine when I fell out of practice. I reached out to Dr. Weston and we worked together to develop a plan to improve my writing discipline. We discussed writing strategies during our sessions, but more importantly we worked on how to incorporate my scholarship into my everyday life."
Max E., Concordia University
"Writing is a living practice, meaning that we must consider it essential to our intellectual lives. Dr. Weston showed genuine interest in my project and asked insightful questions on the research, often opening up new venues for exploration. I immediately noticed in short time that my productivity increased and I am confident that I will complete this draft in no time. If you require support in finishing your project, I strongly recommend working with Cara."
Jason W., York University
We're HERE TO HELP YOU MAKE IT ACROSS THE FINISH LINE. Book a complimentary session to discuss your project and find out how we can help.